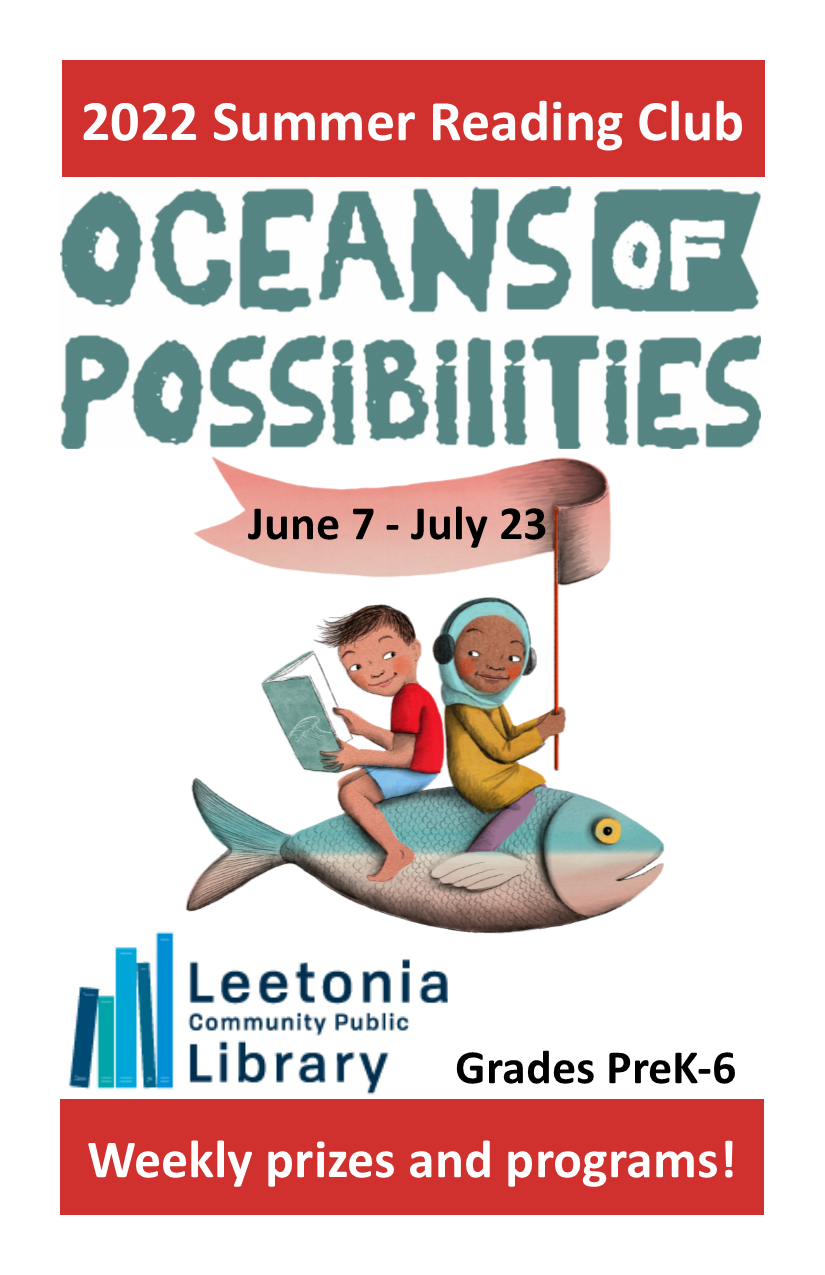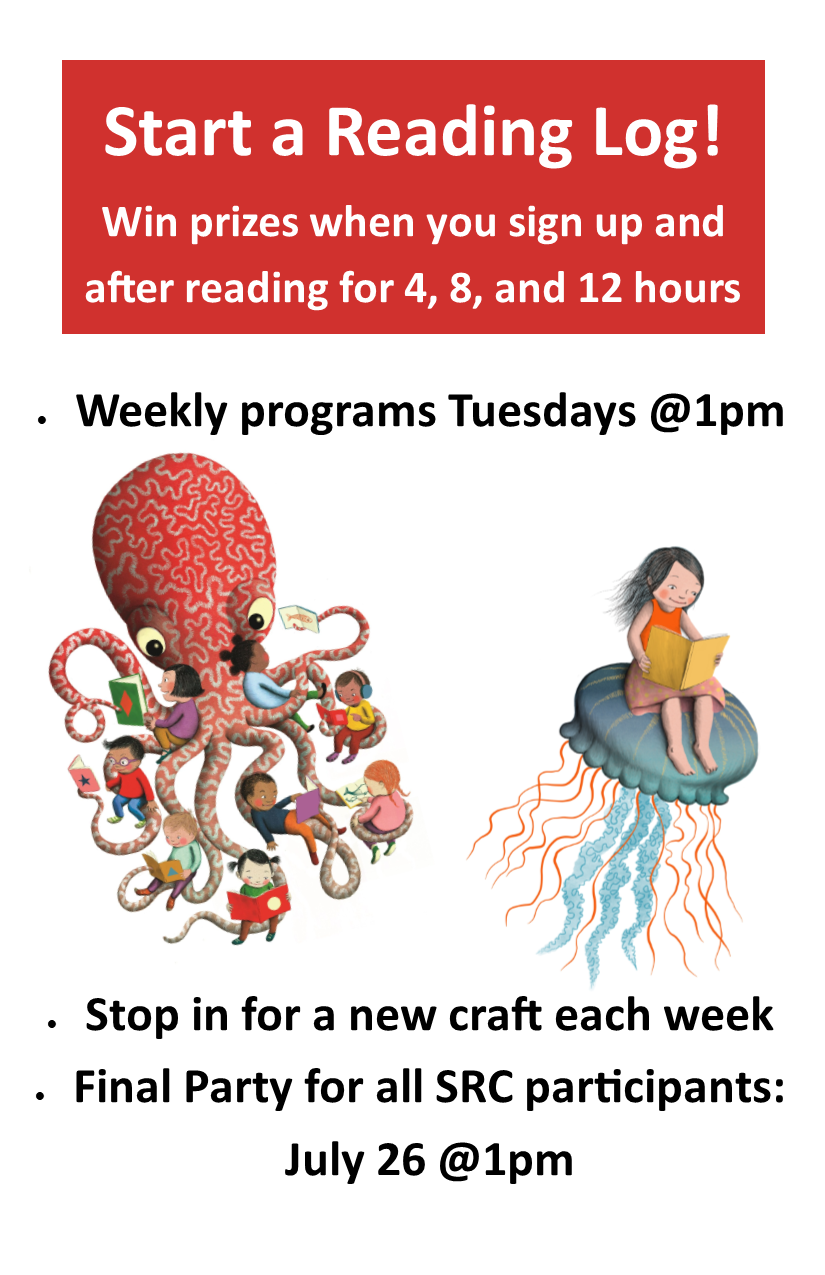 The Summer Reading Club is for kids Pre-K thru 6th grade.
Each week we will have a different theme with crafts, games, stories, and prizes. No registration necessary, but don't forget to sign up for the reading log and win fun prizes by tracking hours.
Week 1: June 6-11
Whale Tales
Craft: Bowl jellyfish
Week 2: June 13-18
Mermaids & Mythology by Renae from Salem Public Library
Craft: Whale card for someone special
Week 3: June 20-25
Pirate Palooza by Carrie from Columbiana Public Library
Craft: Floating foam pirate ship
Week 4: June 27-July 2
Splendiferous Cephalopods by Rachel from Wellsville Carnegie Public Library
Craft: Patriotic turtle
Week 5: July 5-9
Stories You Can Chomp On by Kim from Carnegie Public Library of East Liverpool
Craft: Fuzzy fish magnet
Week 6: July 11-16
Explore the Shore by Noreen from East Palestine Memorial Public Library
Craft: Shell sand necklace
Week 7: July 18-23
Wild and Wonderful Sea Creatures by Lepper Library of Lisbon
Craft: Pipe cleaner coral reef
July 26 End of Summer Reading Carnival
Anyone who participated during the Summer is welcome! This includes any or all of these activities: having a reading log, coming to one or multiple reading programs, or participating in a craft.
Families are asked to bring a snack or finger food to share.
Hotdogs and drinks provided along with carnival games, bounce obstacle course, popcorn, shaved ice, and more.